BTI Training Center
The BTI – Eduardo Anitua Institute Postgraduate and Training Centre is equipped with the most modern medical and audiovisual technologies, making it a European reference in this field. The technical characteristics of the programme offer permanent and immediate collaboration with the universities that have agreements with us.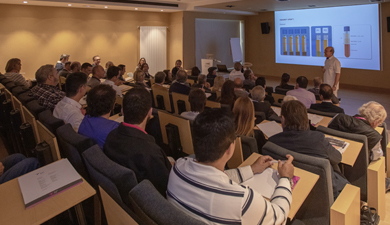 Auditorium
With capacity for 74 people and equipped with a simultaneous translation cabin, it is an ideal space for talks and presentations. It has CCTV connected directly with surgeries to broadcast live surgical operations.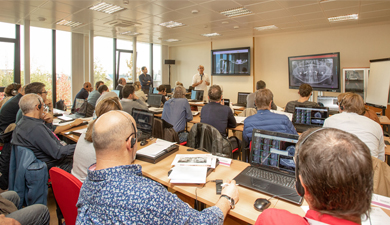 Training classrooms
Two classrooms with capacity for 18 people, with software equipment with the latest version of the BTI Scan diagnosis software. They have CCTV connected directly with surgeries to broadcast live surgical operations.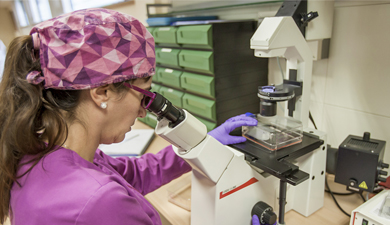 Practice Laboratory
With capacity for 16 people and equipped with all the material necessary for practical experience, it is an ideal space for putting into practice the knowledge acquired during training.
Bet on BTI value
Pioneers in solutions for Oral Implantology, Regenerative Medicine and Sleep Apnoea
Great variety in training areas
Long career in the professional sector
Wide range of courses and conferences
We contribute daily to the achievement of professional excellence
Training courses
CONTINUOUS TRAINING
We offer a week long educational modality, five morning and afternoon intensive lectures in which the student will learn about basic surgical fundamentals. The course starts with an extensive lecture on tissue regeneration and lesions of the oral mucosa and concludes with the design and choice of the prosthesis.
CLINICAL STAYS
Clinical stays for the professionals who want to learn first hand about the latest advances in various fields of implantology and regeneration techniques.
BTI IMPLANT SYSTEM
General interest educational modules, where the students will be trained in disciplines that are useful in today's odontology. Participants will receive training on the basic principles of BTI's work philosophy.
BTI PLUS
Specialised courses on matters unrelated to odontology but which are of interest for professionals, such as blood extraction.
EXPERTISE SESSIONS
Exclusive conference lectures given by internationally renowned figures to present new techniques and updates in surgical and prosthetic protocols.
PRGF – ENDORET® TECHNOLOGY
One-day theoretical/practical courses with speakers specialised in PRGF – ENDORET®.
BTI CLOSER
BTI, each day closer, will involve an intense program of training meetings throughout Europe, with the aim of bringing BTI closer, as well as the latest advances in implantology and oral rehabilitation, to as many specialists as possible.
CAD/CAM TECHNOLOGY
Training on the use of CAD / CAM technology that has led to a revolution in the way of understanding the design and manufacture of dental prostheses thanks to the fact that it offers us significant advantages over traditional methods.
WEBINARS
Formative mode offered by BTI through the broadcast of live online seminars for professionals in different areas of medicine.
Find out about the training we offer
Don't miss out on the wide variety of courses that BTI offers. Subscribe to our Newsletter.
Teamwork Media
Teamwork Media is a specialist publisher with the main objective of communicating innovative scientific content applied to clinical practice, in order to contribute to the training of health professionals and improve the quality of life of patients.

Teamwork Media is part of the BTI Group and its publications are completed by highly prestigious professionals originating from different areas of medicine.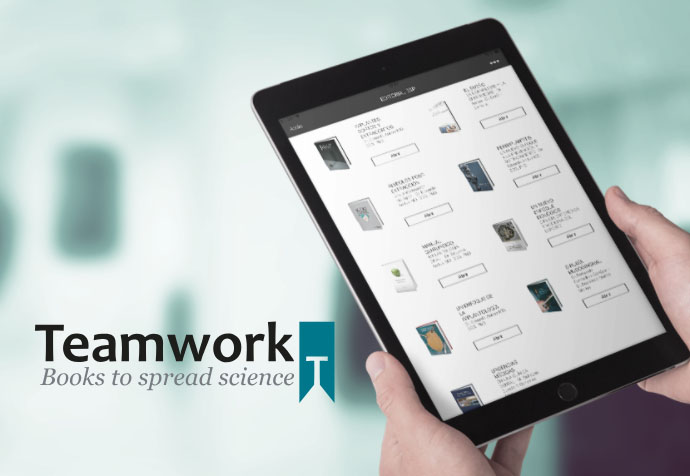 If you are interested
or you want further information