Even under the most favorable conditions, under intravenous conscious sedation, 72.2% of patients receiving dental implant surgeries experience moderate or high levels of anxiety (2). Anxiety can be reduced by reducing inflammation and postoperative pain, while facilitating quicker and more effective bone regeneration and allowing a faster return to normality.
PRGF – ENDORET® has demonstrated in multiple studies its efficacy in:
Reducing significantly the post operative pain score compared with other treatments.

(1, 3, 4)

Reducing significantly the inflammation.

(1)

By accelerating hard and soft tissue healing
Achieving higher bone volume in GBR procedures compared to other formulations.

(1 5 6)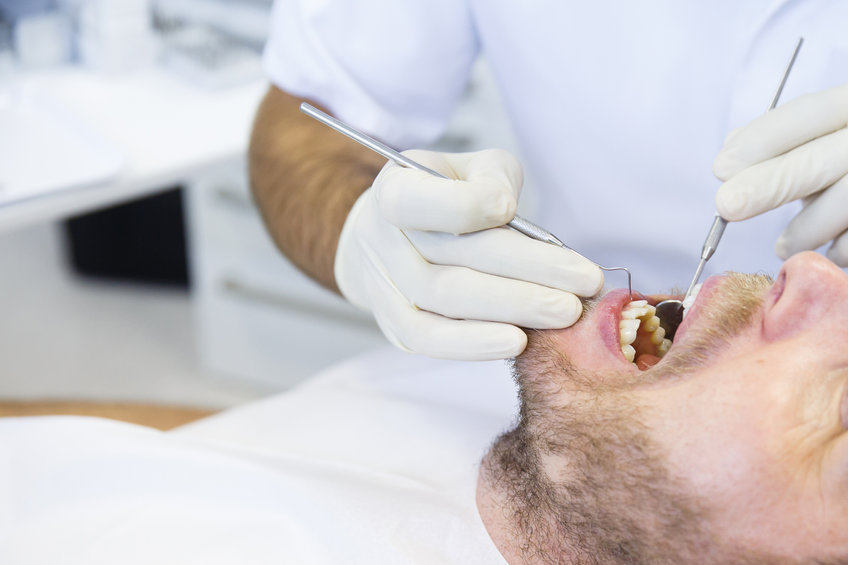 Bibliographical references
(1) Valdonė Brazdeikytė, Diana Baliutavičiūtė, Jan Pavel Rokicki.
Influence of PRGF and PRF on postextractive alveolus regeneration: a randomised controlled trial
(2) Maite Bovaira, Alberto Herrero Babiloni, María Jovaní, Miguel Peñarrocha-Diago, Sandra González-Lemonnier, David Peñarrocha-Oltra.
Preoperative Anxiety and Its Influence on Patient and Surgeon Satisfaction in Patients Receiving Dental Implant Surgeries Performed Under Intravenous Conscious Sedation.
Int J Oral Maxillofac Implants. Jul/Aug 2017;32(4):912-918. doi: 10.11607/jomi.5712.
(3) Dovydas Sakalys , Dominykas Dvylys , Regimantas Simuntis , Marijus Leketas
Comparison of Different Intraarticular Injection Substances Followed by Temporomandibular Joint Arthroscopy. Meta-Analysis. J Craniofac Surg. May/Jun 2020;31(3):637-641.
(4) Martín Fernández-Ferro , Jacinto Fernández-Sanromán , Andrés Blanco-Carrión , Alberto Costas-López , Annahys López-Betancourt , Jorge Arenaz-Bua , Bogdan Stavaru Marinescu.
Comparison of intra-articular injection of plasma rich in growth factors versus hyaluronic acid following arthroscopy in the treatment of temporomandibular dysfunction: A randomised prospective study.
Randomized Controlled Trial. J Craniomaxillofac Surg. 2017 Apr;45(4):449-454. doi: 10.1016/j.jcms.2017.01.010. Epub 2017 Jan 25.
(5) Arturas Stumbras 1, Gintaras Januzis 1, Albinas Gervickas 1, Ricardas Kubilius 1, Gintaras Juodzbalys 1.
Randomized and Controlled Clinical Trial of Bone Healing After Alveolar Ridge Preservation Using Xenografts and Allografts Versus Plasma Rich in Growth Factors.
Randomized Controlled Trial. J Oral Implantology. 2020 Oct 1;46(5):515-525. doi: 10.1563/aaid-joi-D-19-00179
(6) Surena Vahabi 1, Shahram Vaziri 2, Maryam Torshabi 3, Zeinab Rezaei Esfahrood 4
Effects of Plasma Rich in Growth Factors and Platelet-Rich Fibrin on Proliferation and Viability of Human Gingival Fibroblasts.
J Dent (Tehran). 2015 Jul;12(7):504-12.
(7) Richard J Miron 1 2, Giovanni Zucchelli 3, Michael A Pikos 4, Maurice Salama 5 6 7, Samuel Lee 8, Vincent Guillemette 9, Masako Fujioka-Kobayashi 5 10 11, Mark Bishara 12, Yufeng Zhang 13, Hom-Lay Wang 14, Fatiha Chandad 9, Cleopatra Nacopoulos 15, Alain Simonpieri 16 17 18, Alexandre Amir Aalam 19, Pietro Felice 3, Gilberto Sammartino 20, Shahram Ghanaati 21, Maria A Hernandez 5, Joseph Choukroun 22.
Use of platelet-rich fibrin in regenerative dentistry: a systematic review.
Clin Oral Investig. 2017 Jul;21(6):1913-1927. 2020 Oct 1;46(5):515-525. doi: 10.1563/aaid-joi-D-19-00179
Why BTI?
PRGF – ENDORET® is the first and most documented autologous platelet-rich plasma described in the literature worldwide.
It is important to remember that not all platelet-rich plasmas are PRGF – ENDORET®. Unlike other products, Endoret does not include leukocytes in its composition, which gives it more effective anti-inflammatory properties, reducing significantly the postoperative pain and facilitating a faster recovery with predictability and more patient comfort.
We are BTI Biotechnology Institute. We are devoted to science and Research. For the 6th consecutive year, BTI is the company with the highest number of biotechnology publications in high-impact science journals among local and multinational Biotechnology corporations with offices in Spain.
Visit the Spanish Bioindustry Association (AseBio) website: https://www.asebio.com/en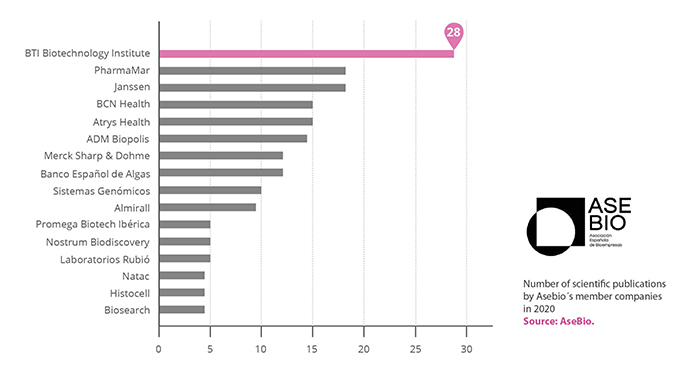 Do you need more information?